New Element Account Creation
You can create an account by opening the Element login screen on your platform of choice.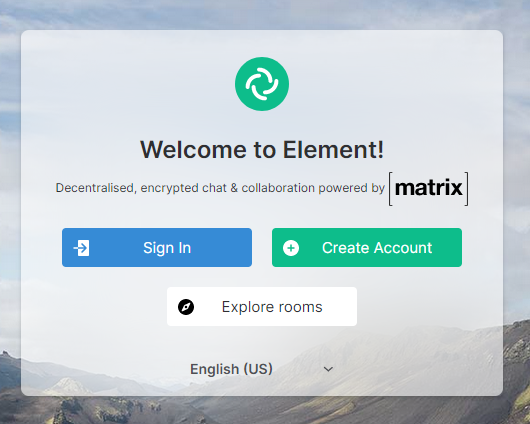 Select "Create Account"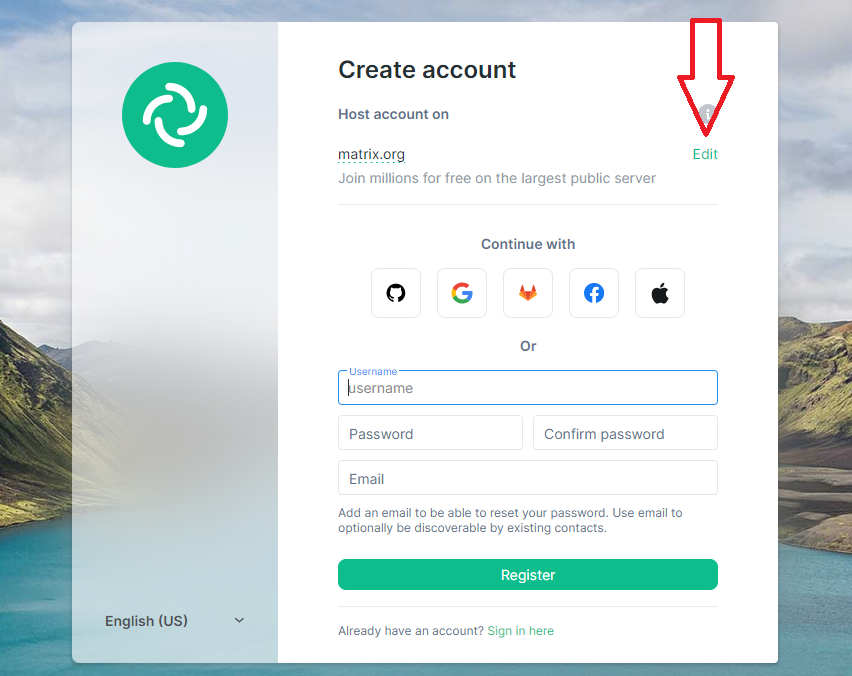 Edit the Host Server by clicking EDIT, pictured above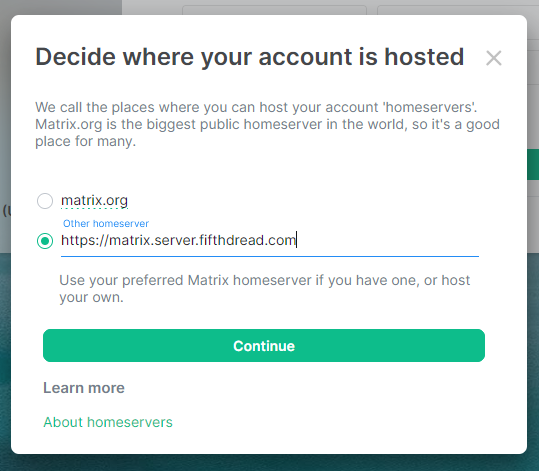 Enter in the following:
Select Continue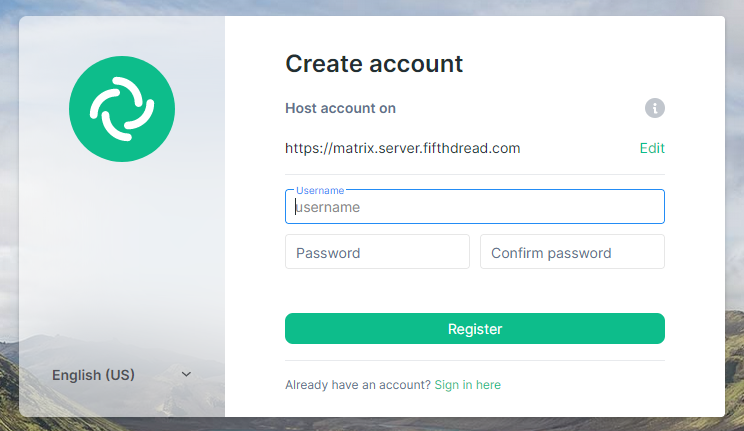 Enter in a username above. Do not use upper-case letters. You can change your display name later.
Enter in a password. Please use a password manager or don't forget it, as password resets aren't easy.
Select Register
---
If everything worked correctly, you should now be able to use Element.
How to remove nag screens, and be secure.
When Element asks you to setup key backup, do it. All it asks for is a password, which is used to verify you when you get new devices etc. Please do it. Thank you.